Welcome to Gentle Paws pet grooming
Gentle Paws Pet Grooming is a family owned dog grooming salon located in Appleton, WI. We believe regular grooming is essential to your pet's health, comfort and overall well-being.
The experienced staff at Gentle Paws Pet Grooming takes special care to guarantee your pet's comfort and safety while grooming them to your exact specifications so they go home looking, SMELLING and feeling amazing!
Call us today to schedule an appointment.
HOURS OF OPERATION
MONDAY THRU FRIDAY - 7:30 AM - 4:30 PM
SATURDAY & SUNDAY - By Appointment
Services
Prices for Gentle Paws Pet Grooming services are determined by breed and the needs of your dog*.
One of our Groomers will be happy to discuss a custom grooming package suited to your dog.
Basic Bath & Brush
High-quality hydro-massage spa shampoo and conditioner suited to your pet's skin and coat

Deep cleaning blueberry facial

Check and express anal glands as needed

Blow dry

Brushing/deshedding

Pluck or thin hair from ear canal and clean ears

Trim nails

Shave or trim pads of feet

Shave potty area and rectum as needed

Cologne or scent applied if desired

Bows or bandannas on holidays
Bath & Tidy
All of the above plus feet, face and tail trimming

For double coated dogs such as border collies, all of the above plus feet trimming and light trimming of skirt and/or furnishings
Full Groom
All of the above plus an all over haircut/style to your specifications.
Ala Carte services
Nail Trim: $10-$15

Dremmel Nails $10-$15

Dremmel added to Nail Trim: $2- $4

Anal Glands: $12-$15

Foot Trim: $5-$10

Face Trim: $5-$10

Ear Cleaning: $5-$10
*Additional charges
Special charges may be applied in certain circumstances. These charges will be discussed at your appointment when they are necessary.
Handling Charge
Applies to when extra time or multiple groomers are required to handle pets extreme behavioral issues or significant disabilities.
De-matting undercoat
Applies when work to de-mat or remove a tightly packed undercoat goes above normal grooming services
Fleas
Pets are soaked in natural flea shampoo and given a mud treatment designed to kill fleas and soothe skin. Care is taken to catch and remove any live fleas by hand and flea comb. Additional measures are taken to thoroughly clean the salon to protect other pets. It's recommended you check with your Veterinarian for additional flea control protocol.
Meet Erin!
Owner, Pet Stylist
Schedule: M-F and the occasional Saturday
Growing up in Northern Wisconsin, a love of the outdoors and animals was a way of life. So after high school, pursuing an education involving animals was a no-brainer. I began my journey by attending the Wisconsin School of Professional Pet Grooming. After graduating, my adventurous spirit took me to Texas where I honed my skills in grooming centers of all types and sizes. Working full-time as a groomer allowed me to pay my way through college and earn a bachelor's degree in Sociology from the University of Texas at Arlington.
Wisconsin called me back home in 2001 where I would eventually open Gentle Paws Pet Grooming in Appleton, WI. I created Gentle Paws to share my passion for personalized, compassionate and exceptional pet grooming with pets and owners, alike. I am a member or the International Pet Groomers Association and Winnegamie Dog Club. I've earned certificates in canine coat and skin care through the Wisconsin Association of Professional Pet Groomers and attend regular pet CPR and first-aid trainings.
In my spare time, I love walking my golden retrievers Rain and Champ, reading and couch-surfing with my husband, Steve and cat, Heather (not always in that order). I'm grateful to be chosen as the person who makes a positive difference in your pet's life. I look forward to meeting you and your pet soon!
Meet Kylene!
Pet Stylist
Schedule: Saturday & Sunday
I owe it all to Sharkey the springer spaniel! Sharkey was my dad's hunting dog and my best friend. She and I would spend our summer days playing by the creek and exploring the woods near our house. Her coat would inevitably get covered in burs and I'd gladly spend hours gently removing them and brushing her out. I found it soothing, brushing her and bonding with her. That's when I knew I wanted a career that involved dogs. I started my grooming career right after high school beginning with professional Grooming School and a two year apprenticeship. Now with over 20 years of experience, I have learned every hairstyle for nearly every breed of dog! It's my passion to not only have your dog look its best but feel comfortable and to have a positive experience too. I truly enjoy helping families with dogs who may find the grooming experience difficult and/or stressful.
Meet Jennifer!
Pet Stylist
Schedule: Tuesday & Wednesday
I'm a 2000 graduate of Nanhall School of Pet Grooming in North Carolina. Prior to grooming, I worked in the retail fashion and cosmetics industry. Although, working in retail cosmetics scratched my creative itch, it wasn't until I discovered grooming when I realized my true calling. Charming dogs and striving for a cooperative Pet Grooming experience allows my passion for animals, cosmetology and art to shine through. And for more adventurous fur-parents, I specialize in Asian style dog grooming! In my spare time, I love to paint, write, bike and dance. Of course, that's when I'm not walking my Yorkie, Nina or cherishing quality time with my 18 year old son, Dane.
Meet Kari!
Office Manager
Along with a passion for the Green Bay Packers, Kari brings a wealth of knowledge and leadership experience to the Gentle Paws Pet Grooming team. Simply put, Kari makes sure Gentle Paws Pet Grooming is running smoothly so Erin, Kylene and Jennifer can focus on making your pets look and feel their best!
When Kari isn't "running the show," she loves camping, cooking, crafting, reading and spending time with her family, friends and two dogs Rolo and Echo.
Meet Steve!
Owner, maintenance and repair
When Steve isn't busy with his job as a Truck Driving Instructor at Fox Valley Technical College, Erin keeps him on his toes with her "honey-do" list at Gentle Paws Pet Grooming.
Customers know Steve as the person responsible for building, maintaining and repairing the Gentle Paws workshop. Pets know Steve as the human who's quick with a loving pat and a pocket full of tasty treats!
Sometimes, Erin gives Steve the day off. On those days, you'll likely find Steve up north fishing or swimming with his dogs Rain and Champ.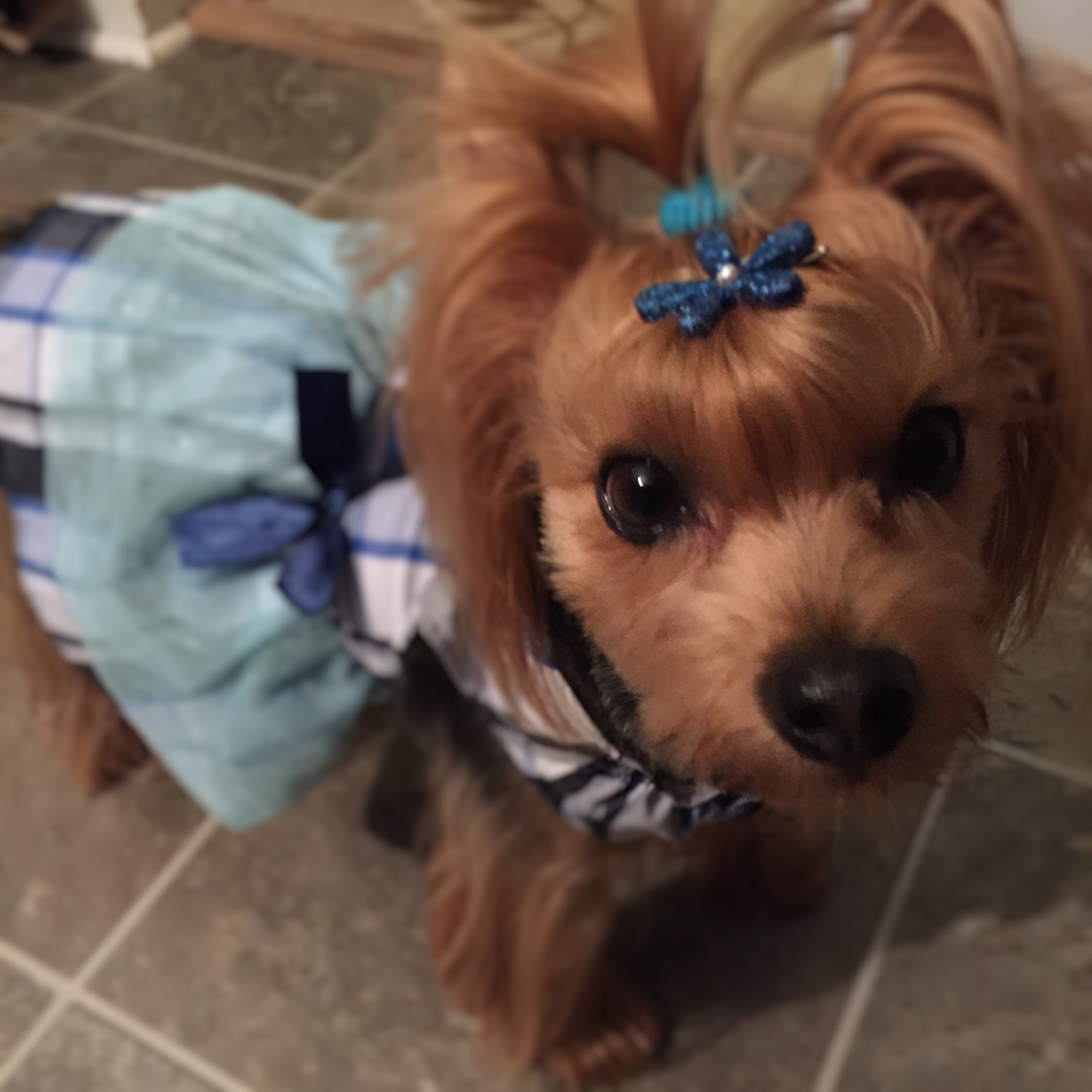 Please call for the quickest response!
Hours of Operation:
Monday thru Friday - 7:30am - 4:30pm
Saturday & Sunday - Closed